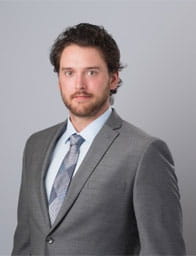 Ryan Connolly, CRP, CRPC
Financial Planner
Ryan provides financial planning for affluent clients and their families, working with many business owners and retired or retiring clients. He provides his tax-effective solutions and expertise, tailoring customized, personal financial plans to meet the life goals of each client. He takes a holistic approach when preparing these plans, bringing to attention applicable strategies and topics of discussion in all areas of financial planning.
Outside of the office, Ryan enjoys the company of his new puppy and plays on a number of intramural sports teams year round.
Trevor R. Parry M.A., LL.B, LL.M (Tax). TEP
Senior Estate Planning Advisor
Trevor holds an undergraduate degree in History from Trinity College at the University of Toronto, a Master's Degree in History from the University of Toronto, a Bachelor of Laws degree from Queen's University and a Master of Laws in Taxation from Osgoode Hall. Trevor's insights have been published in periodicals, journals, and newspapers across Canada and he has provided professional commentary for the Business News Network, among other media outlets. He also speaks regularly across the country for organizations such as STEP and Advocis. Trevor is a member of the Society of Trust and Estate Practitioners, the Canadian Tax Foundation, the Albany Club, and the Royal Canadian Military Institute. He is an Associate Member of CALU and is a member in good standing of the Law Society of Upper Canada, having been called to the Ontario Bar in 1996.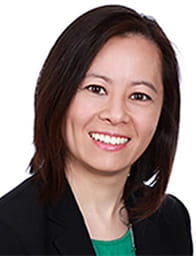 Debbie Wong, CPA, CA, CRPC®
Vice President, Tax Consulting, Private Client Group, Raymond James Ltd.
Debbie joined the investment services business after deciding to focus her time on helping people with their tax concerns through value-added services rather than through a fee-for service model utilized in public practice.
As part of our team of private wealth professionals, Debbie works with our financial advisors to guide their high net worth clients towards practical solutions to their tax issues. She has expertise in Canadian and U.S. personal tax, specific issues affecting U.S. citizens or Green Card holders, and cross-border tax (immigration and emigration). Debbie joined Raymond James in 2004 as the Tax Manager in Operations and then transferred to Private Client Solutions in 2013.
Prior to joining Raymond James, Debbie gained ten years of experience working in public practice as an expatriate tax manager at a major international accounting firm and articled at an accounting firm handling financial reporting and tax compliance for small business families. Debbie obtained her chartered accountancy designation (CA, CPA) in 1998. She also earned the U.S. Chartered Retirement Planning Counselor designation (CRPC®) in 2018 to expand her perspective on the unique planning needs of our cross-border clients.
In her free time, she enjoys relaxing and travelling with her husband, and taking a particular interest in nutrition and fitness methods to age backwards.