At Sartorial Wealth, we serve professional athletes with a consultative, team-based approach that examines all aspects of their financial affairs.
Understanding the unique earning potential, health risks, spending habits and lifestyle costs of professional athletes, our group is uniquely positioned to assist professional athletes in both the United States and Canada whom have inherently complex financial matters. Using our Bespoke(TM) Process, we tailor make solutions that are 'custom fit' to each client's unique needs, as no two athletes' situations are ever the same.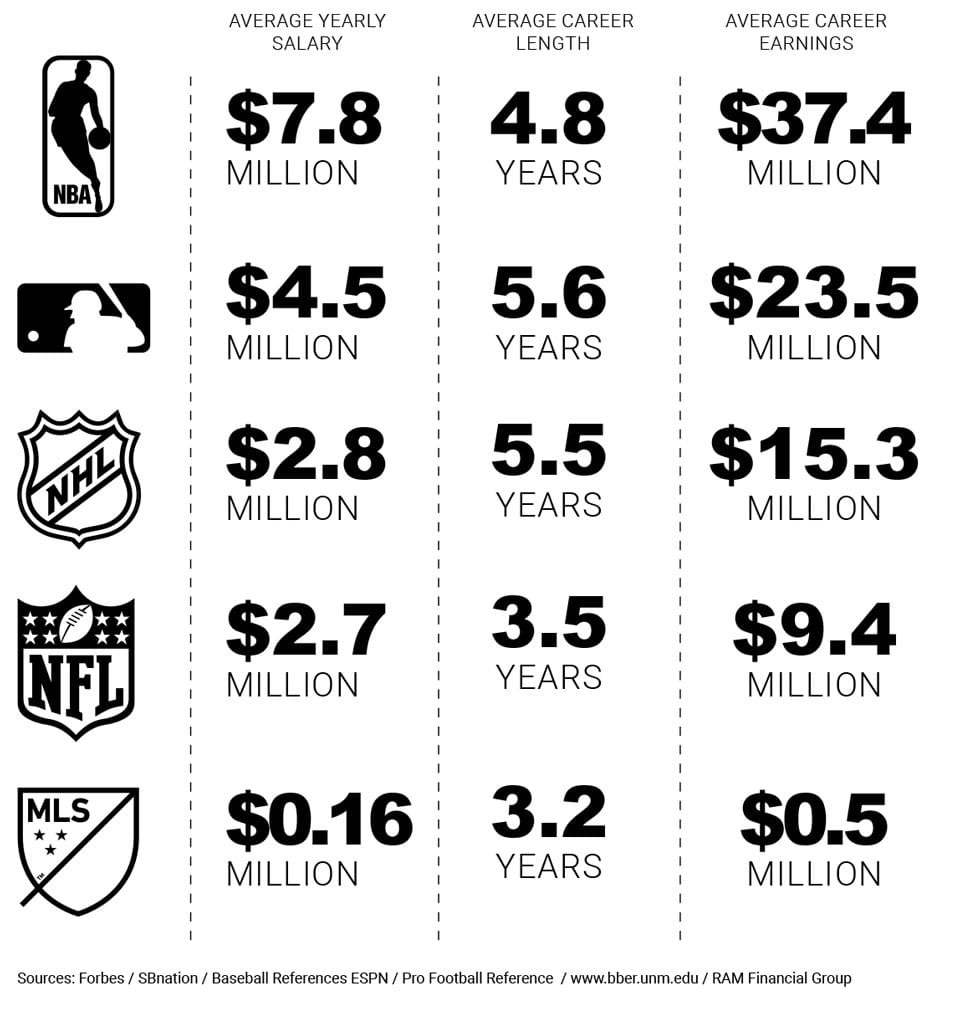 Our asset management offering ensures the proper handling and advising of your portfolio and other assets. Acting as a guide, we can help you navigate the buying and selling of some of your most valued possessions.

Investment Management
Cross Border Services
Retirement Accounts
Philanthropic & Charity Management

For most athletes, time is of the essence. Rarely do we encounter a client who is in love with saving all of their receipts, budgeting, and the nuances of paying bills. Utilizing various tools, platforms, and systems, we can assist with these activities. Working with our clients to help them with the various cash flow management needs they have is one of the major components to our business.

Debt Elimination Strategies
Monthly Reporting
Personal Budget Creation
Bill Payment
Risk Analysis
Receipt Tracking
Expense Management

Everything starts with a plan. We want to work with you to build a personalized, long-term strategy that we can follow and monitor closely, so that you can maintain your lifestyle and enjoy a comfortable retirement. While your plan will be detailed and comprehensive, acting as a road map to your financial goals; it will also be simplistic and flexible, making it both easy to follow and execute, and adaptable to ever changing life circumstances.

"If you don't know where you are going, you will most likely end up somewhere else"

- the late Yogi Berra

Without question the largest ongoing bill you will be asked to pay throughout your lifetime will be to the taxman. Your ability to maximize certain tax deferral strategies will be crucial to the overall success of your long term wealth accumulation. We will work with you and experts in this space to ensure all opportunities available to you will be fully taken advantage of and implemented.

Tax Deferral Strategies
Estate and Immigrant tax
Domestic and Family Trust
Cross Border & Multi-State Tax Planning
Personal & Corporate Tax Planning
Income Splitting

Utilizing various systems, tools, and resources available to us, we will work alongside you to create a detailed, yet simplistic and easy to implement retirement plan. Our goal is to ensure your retirement is everything you have envisioned and more. Whether it is setting enough aside to ensure you can travel the world, pay for a loved one's schooling, purchase that dream vacation property, or simply create legacy savings to ensure the next generation is taken care of, we are happy to assist you in achieving these goals.

One of the most important and selfless things you can do is to think of others. Working with insurance and estate planning specialists, we ensure that you, along with your loved ones are protected in the case things so awry. Creating peace of mind is something we work very hard to accomplish for all of our clients.

Insurance: life, disability, critical illness plans, long-term care, and travel insurance
Estate Planning: strategies to minimize gift, probate, estate, and income tax
Also includes: power of attorney, selection of executor, creation of wills, prenuptial agreements, and referrals to lawyers

Leveraging the power and resources of the Raymond James Canada Foundation, we are able to assist you with a variety of your philanthropic initiatives. Whether that includes simply facilitating donations to charities of your choice, or helping with the set-up and management of a foundation you personally would like to start, we are happy to work alongside you to help accomplish your goals.

Athletes who want to grow their brand should focus on doing so in three primary markets: where they are from, where they went to school, and where they are currently playing. Being that the average career for a professional athlete lasts only 5 years, the window to leverage your fame to earn additional income outside of your sport is short. The follow services will help ensure you are maximizing your brand off of the field, court, rink, or track.

Event Management
Website Creation & Management
Social Media Management
Logo Design
Sponsorship & Endorsements

Whether you have been relocated for work, are looking to acquire properties aboard, strengthen your real estate investment portfolio, or are simply looking for that dream vacation home, our relationship with the most prestigious real estate firm in the world will surely provide you with the necessary resources needed to achieve all of your real estate goals. Operating in more than 52 countries, through a total of 700 offices and more than 14,500 sales associates, this firm offers a level of international expertise unrivaled anywhere in the world.

Principal Residence
Secondary Property
Vacation Estates
Investment Property
Feel free to schedule a call and we would be happy to give you a complimentary analysis of your financial situation.